​Director General's Address
As the regulatory Authority responsible for the sustainable development of Curaçao's air transport sector in keeping with the International Civil Aviation Organization (ICAO) Standards and Recommended Practices, the CCAA is committed to its mission of being a regulator that is facilitating, adaptable, and forward thinking, thus ensuring a safe, secure, economically viable and environmentally sound aviation sector.
The current era represents unprecedented challenges to the global economy at large and the aviation sector in particular. Especially for an island-state as Curaçao connectivity by sea and air is a prerequisite for economic development and growth. In the light of the current COVID-19 pandemic, the national authorities are taking every possible step to preserve and maintain health standards, whilst balancing these with economic interest. This puts severe limits, however, to the sector to maintain sustainable economic activity.
The aviation industry is in survival mode and that of Curaçao is no exception; CCAA's task of overseeing safety and security of air transport, whilst enabling the aviation sector to contribute in a responsible way to economic prosperity, is challenging to say the least, even more so under the current circumstances.
The internationally recognized regulatory structure, to which Curaçao is a signatory state, requires Civil Aviation Authorities to implement and maintain the highest operational standards in a uniform approach for the aviation sector in the interest of the general public, both using the services as well as those on the ground. These principles need to be maintained under all circumstances.
That being the corner stone of the Authority's approach, I realize that more than ever an open dialogue with all stakeholders is required to weather the current challenges and return, in the hopefully not too distant future, to a situation where a healthy aviation sector serves the general public in a safe, secure and economically beneficial way.
This website seeks to provide up-to-date information relevant for the sector's stakeholders and customers about important happenings and developments at the CCAA and within the sector. It will serve as an instrument for sharing information and initiating a dialogue.
The CCAA will be working to maintain the site as an informative and user-friendly platform, that meets the information needs of aviation professionals, the organizations and the general public.
drs. Peter Steinmetz
Director General

The organization is undertaking a modernization process to meet the increasing demand for oversight capacity of the industry. The CCAA is subject to periodic audits and continuous monitoring by the International Civil Aviation Organization (ICAO) which is the United Nations technical agency with responsibility for international civil aviation.
Click here to read more about the structure of the Authority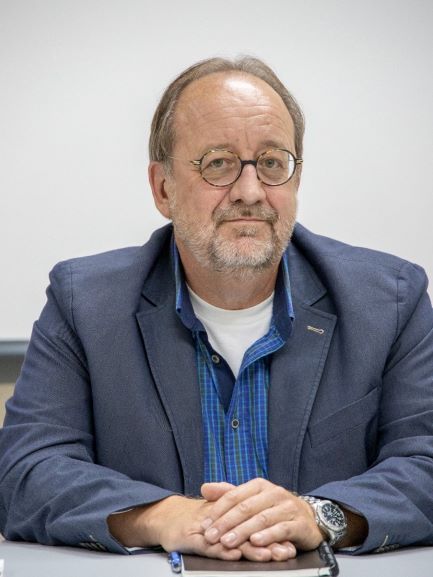 On this page
Do you have a question about the ​Director General's Address? We are here to help.